How to Wear a Crossbow Sling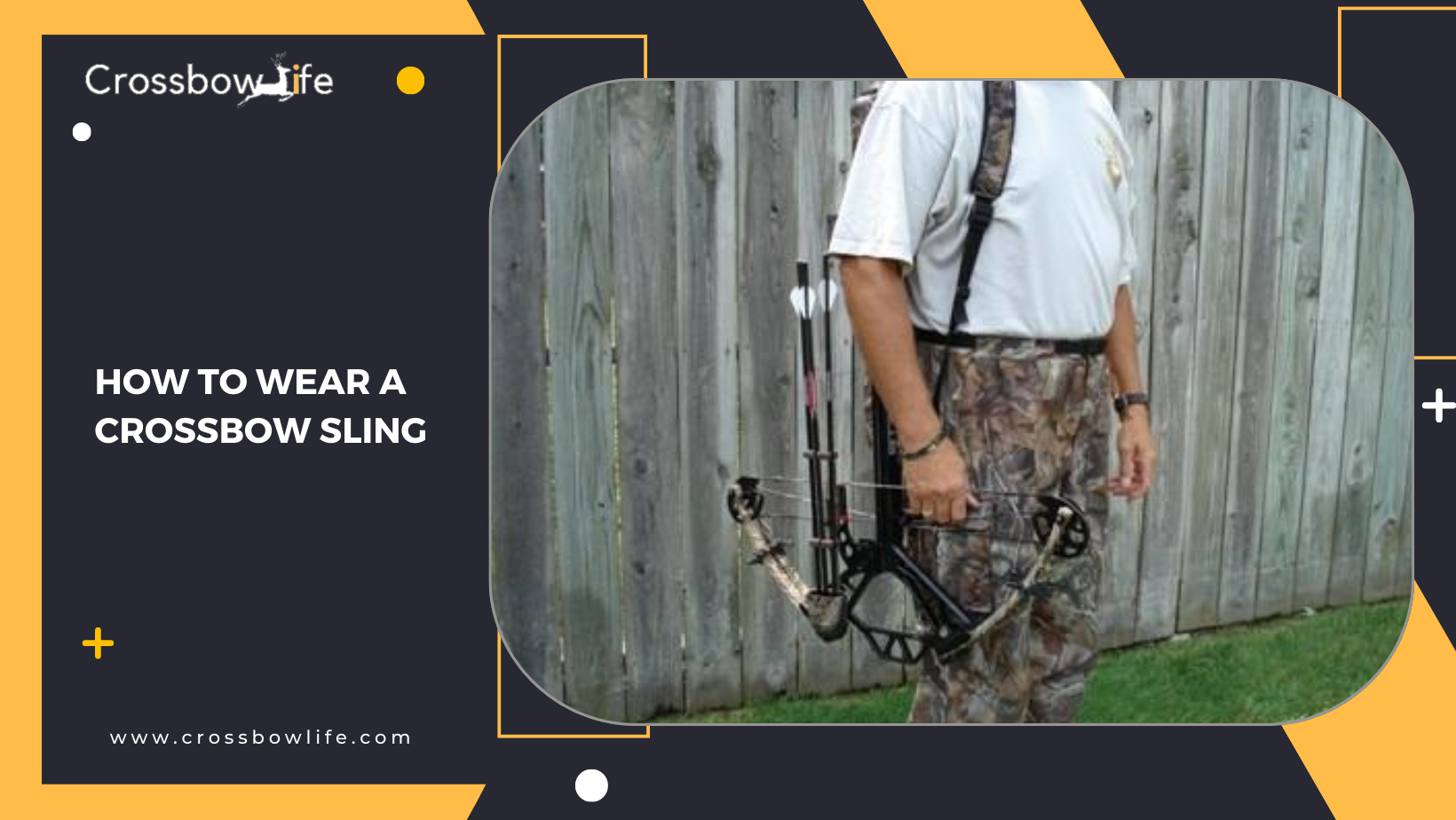 Just like any other weapon, there are many ways to carry your weapon with you. I use a sling over the shoulder to carry my shotgun whenever I travel into the woods for hunting. But that said, there are many ways to carry a crossbow just like any other weapon. So I investigated slings to see what types were available for a crossbow.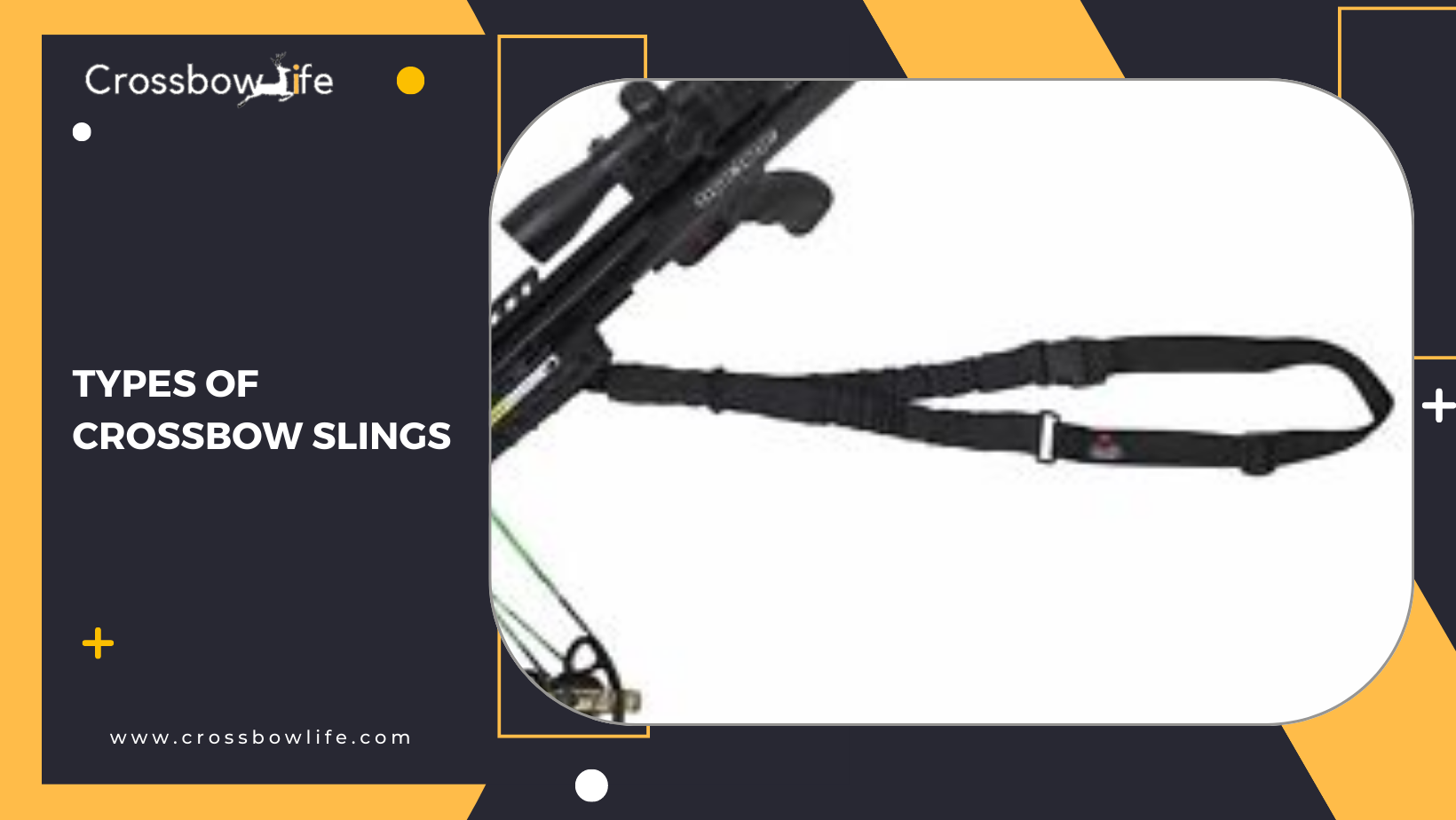 There are two main types of slings I have found while searching for a crossbow sling. The Tactical of single point sling and the two-point or standard shoulder sling. Which one is the best will depend on the individual preference of the carrier. I tend to want a tactical sling for when I eventually get into target shooting.
The Tactical Sling
This sling is an over-the-shoulder or single-point sling. I really like this sling because it reminds me of a swap team or special operations unit type of sling. So it goes over your shoulder and you can carry it close to your chest or down the flank. I did not buy one yet as I am not 100% certain as to the actual practicality of using this type of sling. My first impression is that it allows me to carry a small backpack with gear and then carry my bow in the front without interference. But again if I am not towing a small backpack, will this sling feel comfortable to wear with the crossbow.
The Crossbow Shoulder strap or Two Point Sling
This is the traditional style sling. You carry this over the shoulder like a soldier would in the infantry. Picture the marching soldier. I did purchase this traditional style because I comfortable with it. I did spend a short time in the US Army and I had gotten comfortable with this style. Now, this doesn't mean the single point isn't better but this is my style.
Slings with Function and Style
The two main types of slings we just covered. But did you know that some slings are also functional? That's pretty cool, right? They are made to assist you in carrying arrows or whatever. I've seen this mostly with the tactical slings but I have also spotted a few two points with function. So when you're researching your next sling, perhaps a functional sling would suit your best. I had seen a ten-point sling where you can carry a decocking arrow on the sling itself which is awesome. The decocker is either in my bag now or back at the truck. It would be great to also have a set of arrowheads to change out if needed or wanted. Small pouches are built into the slings for accessory storage.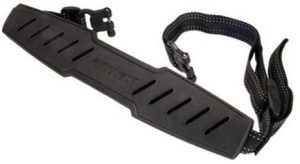 Sling Material for Long Term Use
Most of the slings I looked at wear made of nylon. I have found nylon to be pretty durable. The thing I would check if I were you looking, is the stitching on the ends. Make sure the stitching is durable and double or tripled up. Most slings, or for that matter, most harnesses, have the end stitching falling apart first. So look at the stitching and make certain it is strong.
Crossbow Sling Installation
There is not much to say here but my Barnett crossbow had come with 2 individual areas for attaching my sling. They were predrilled areas with metal loops. I know some crossbows do not come with these areas so I would personally take mine into the shop and have an expert drill some holes and add loops for sling attachments. I would think that having someone add the attachments for you, would be beneficial in that you can choose where it most makes sense for you.
In conclusion, I chose a stander two-point sling which works for me. I like it for now and it makes sense. I make look into a more functional sling for my decocking arrow as I really hate carrying it in a pack or leaving it in the truck. I saw a pretty cool one on amazon here. It's made by Ten Point and for the price, I may get it.  There is another tactical sling I like as well that offers pouches for your cocking rope…this one is on amazon here! Whichever way you choose to go, make sure you plan ahead. If you don't like to carry a ton of extra stuff, a tactical sling may be best. otherwise, if you like me and don't mind a little bit, then maybe your set with a standard sling. I hope this post helps. I will do my best to update things as I go along. Have Fun with your Crossbow! And definitely check out the crossbow slings I suggested. Once I get one I will try to do a video review.
Related Links:
https://en.wikipedia.org/wiki/Crossbow /By Wikipedia
https://en.wikipedia.org/wiki/Slingshot /By Wikipedia
https://en.wikipedia.org/wiki/Bullet-shooting_crossbow /By Wikipedia
https://en.wikipedia.org/wiki/Laws_on_crossbows /By Wikipedia
https://www.wikihow.com/Wear-a-Sling /By Wikihow
https://www.wikihow.com/Shoot-a-Deer /By Wikihow
https://www.wikihow.com/Use-a-Modern-Crossbow /By Wikihow