As someone who is interested in getting into hunting, you're going to need to start improving your arsenal. There are plenty of people who rely on traditional hunting rifles, but when you're interested in expanding your horizons, you might want to consider crossbows.
If you live in a state that allows you to use both crossbows and rifles for the game, you're going to need to choose the best crossbow for hunting. Below are three phenomenal models, each come with their own array of advantages and disadvantages and can be used for different purposes.



TenPoint Wicked Ridge Invader G3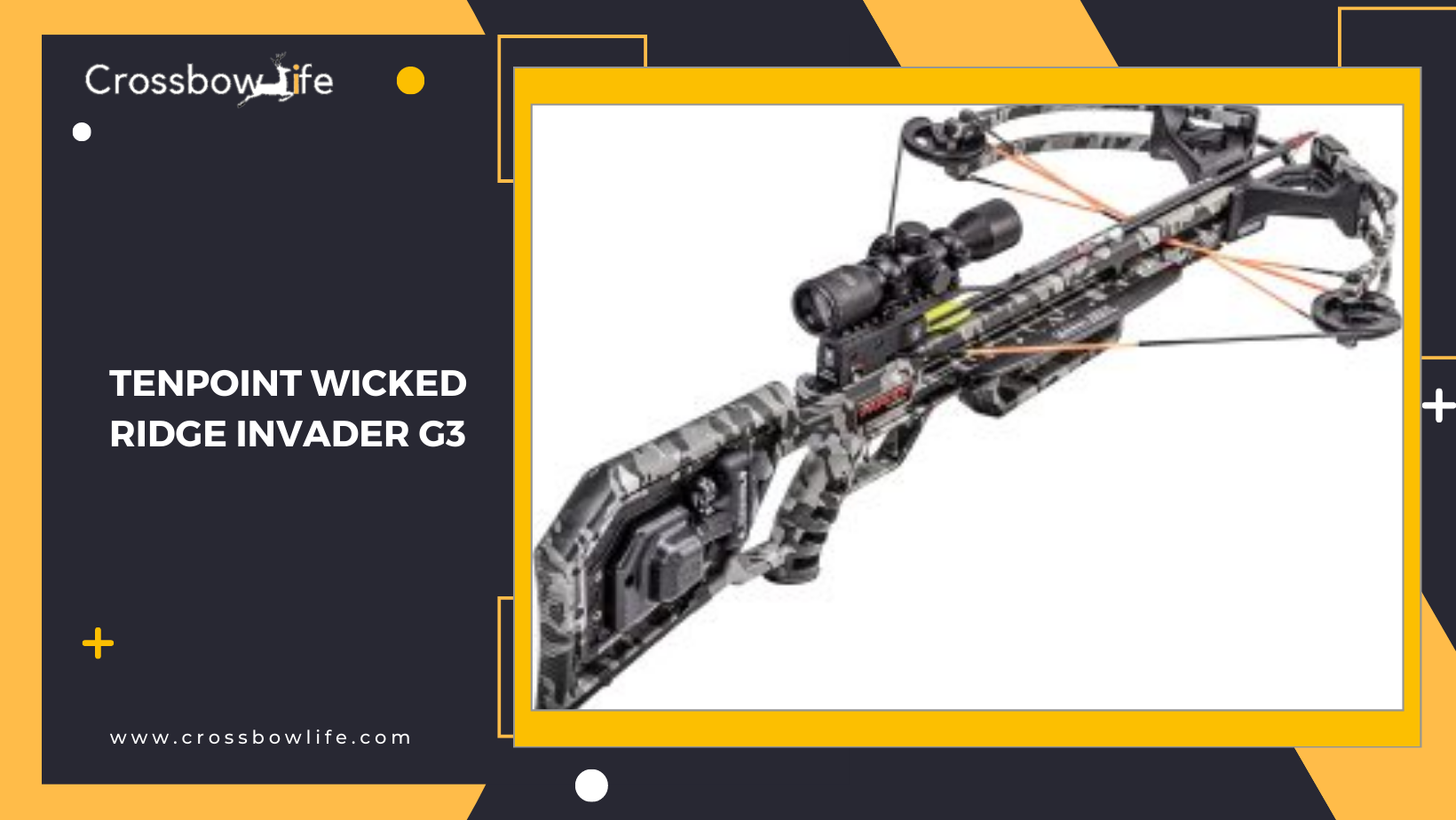 Newly improved Wicked Ridge Invader design
Multi-line scope, three-arrow quiver, 100-gain tips for practice, and 400-grain carbon arrows included
Lightweight

(under seven pounds)

ACUdraw cocking
50% reduced draw weight
Foregrip and wings designed for safe use
Dry-fire inhibitor
Premium string included
Pros

Cons

Accurate shooting at up to 50 yards: When it comes to hunting games, such as deer, it is imperative your crossbow is as accurate as possible. When shooting the TenPoint Wicked Ridge Invader G3, you'll experience impressive

accuracy at up to 50 yards.

Integrated scope works better than most high-end scopes: The scope included with the package is impressive, to say the least. It catches the perfect amount of light to help you guide the crossbow to your target with ease, even to targets that you wouldn't be able to see clearly with the naked eye. When compared to another scope that might be included with a competing best crossbow for hunting, it surely outperforms and helps to add to the accuracy of the crossbow.
Smooth and quiet trigger pulls: As another important advantage, the trigger pull feels like it is just below four pounds and is incredibly quiet, which is essential for helping you to catch a flightier game, such as deer.

May require noise reduction after consistent use: When you begin using the TenPoint Wicked Ridge

Invader G3 regularly,

the crossbow is likely to see wear and tear. Unfortunately, this leads to the device becoming quite noisy and as a result, you may have to spend the extra money on a noise reduction kit for a more stealthy hunting experience.
Arrow durability falls short of the competition:

Another concern to have with this particular model is the included arrows aren't

as durable as you would hope. Although they are constructed out of carbon fiber, when they are shot through materials that are more resilient, you might begin to notice splintering.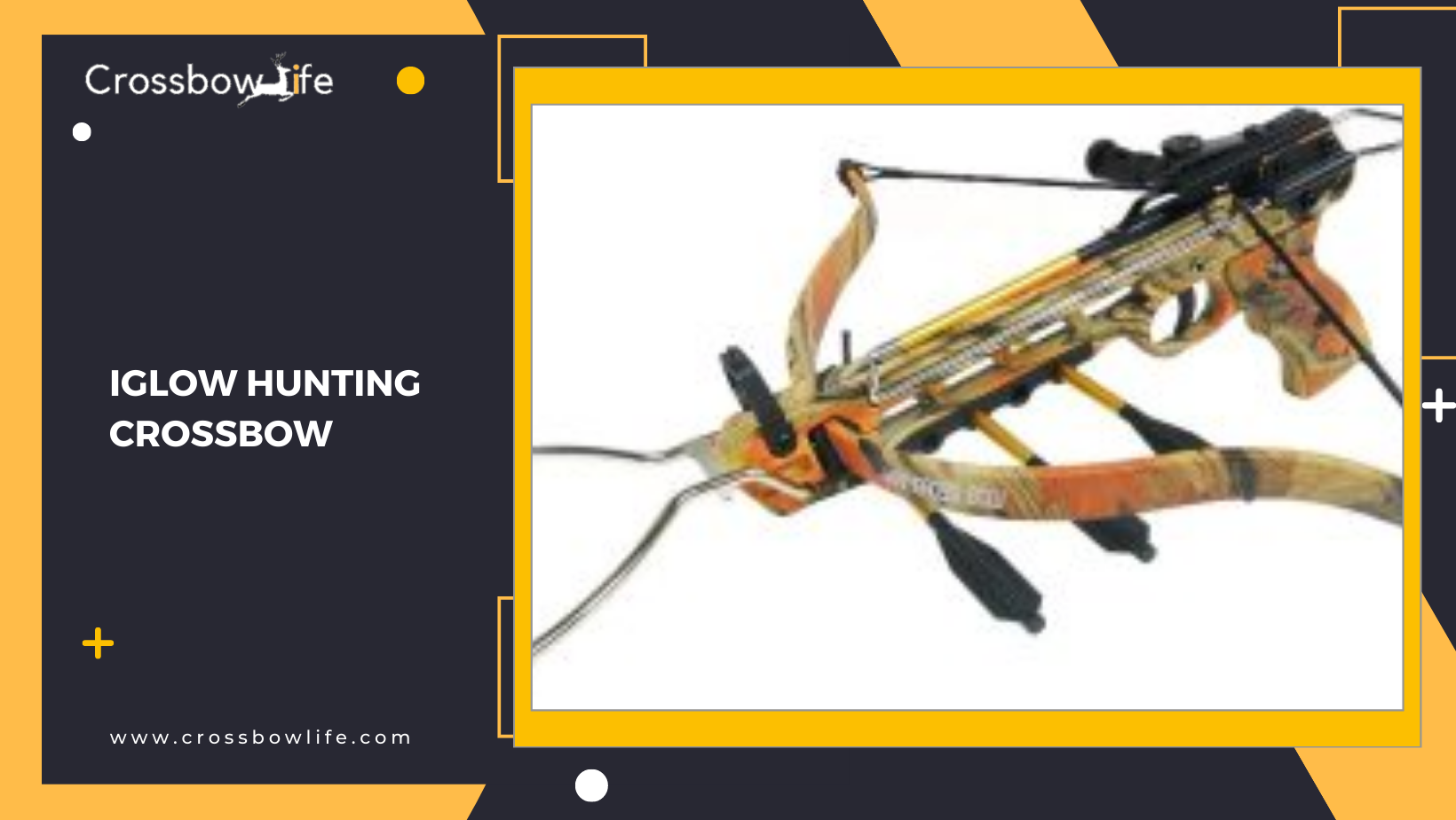 80-pound draw weight
160+ FPS arrow speed
Aluminum stock with limbs of fiberglass and aluminum barrel
Cocking mechanism includes auto-safety
Two strings and 15 arrows included
Pros

Cons

Integrated cocking system is impressive: In comparison to other pistol crossbows, which typically use the cobra cocking system, the iGlow Hunting Crossbow makes it far easier to charge your arrows.
Incredibly accurate for shooting short distances: This crossbow is recommended for small games and short distances, as you will achieve impeccable accuracy (within one inch) at up to 15 yards.

Not recommended for use with big games: If you're in the market for a full-size legitimate crossbow designed for hunting games such as elk and deer, this is certainly not the model for you. It is designed for smaller animals and does not carry as much power as a traditional crossbow, which can limit its uses.

Included strings aren't durable with regular use: Arrow strings are included with the iGlow Hunting Crossbow package, but they're not the sturdiest accessories. After five uses, even with consistent waxing, the strings may pop and splinter.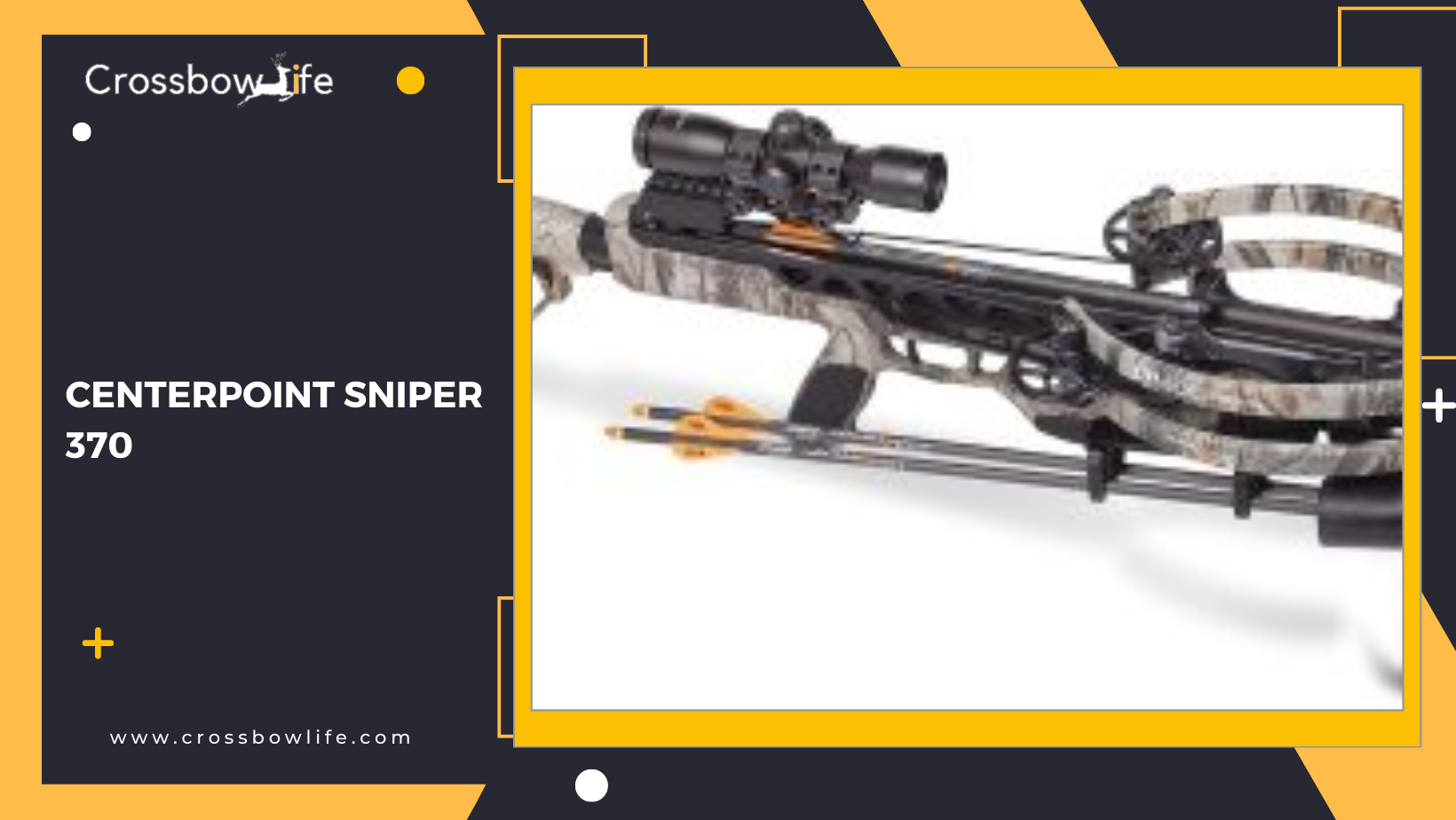 370 FPS arrow velocity
185-pound draw weight
Tactical forearm and stock
Fully adjustable design
CNC aluminum rail
Vibration-free shooting with integrated suppressed strings
Pros

Cons

Reliable reproducible accuracy: The main thing to know about the CenterPoint Sniper 370 is that it shoots incredibly straight, giving you the best accuracy you could expect from a crossbow. You should notice each of your shots falling within one inch, even at up to 60 yards.
Adjustable stock customizes the design of the crossbow for the whole family: A feature that is highly advantageous that most crossbows don't have is a fully adjustable stock. This feature on its own helps to make the CenterPoint Sniper 370 the best crossbow for hunting. You can use it as a youth hunter, and as you grow older, the crossbow can be adjusted to your body size, and it also helps to make the CenterPoint Sniper 370 more versatile for everyone in the family to use the same hunting gear.
Impressively powerful: If you've never owned or used a crossbow before, be sure not to underestimate the power of this particular model. If shot improperly, you might be in a position where your bolts are being damaged, so, it is best to aim for far-away targets until you get the hang of how the crossbow operates. However, its brilliant power is what makes it the perfect thing for big game.

Be sure to watch for splitting limbs: A large concern you might experience with the CenterPoint Sniper 370 is splitting limbs, especially if you're the type of outdoors person who enjoys hunting every weekend. It is important for you to inspect your bow after every use to ensure the entire unit is still intact.
The included scope is usable, but not reliable: The scope included in the

CenterPoint Sniper 370 package

is usable, but it certainly isn't the best scope that you can find on the market. Due to the impressive power of the crossbow, it's best for you to purchase a high-end scope to improve your accuracy and shooting capabilities.
Summary
Every crossbow on this list may be useful for different types of hunting, with some models outperforming others.
For beginners: Individuals who have never had the ability to shoot a crossbow before should rely on the iGlow Hunting Bow, as it is a small and compact design that carries a sufficient amount of power, but not enough power to overwhelm a first-time user. It offers many similar features to traditional crossbows, such as a regular charging system instead of the Cobra system, which helps beginners to understand the features of a traditional crossbow.
For Big Game: If you're heading out on the weekend and want the most power between your hands, you'll definitely want the CenterPoint Sniper 370 as it offers 370 FPS arrow velocity, the perfect penetration power for giant animals. With that being said, its insurmountable power can lead to a few structural concerns, such as limb damage, but by being vigilant with your crossbow inspections, you'll be able to notice if any issues may arise in the future.
For an All-Around Good Time: If you enjoy hunting but you're not particularly interested in dealing with a serious crossbow or a pistol crossbow with little to no power, it's best for you to choose the TenPoint Wicked Ridge Invader G3. As a well-rounded weapon, it offers access to an ample amount of power, accuracy, and reliable accessories included in the package. Its main downfall is that with consistent use, the firing mechanisms may become a little louder than expected, but there are noise reduction kits that you can purchase to add to the stealthy nature of the design.
How to Choose the Best Crossbow for Hunting: A Summary
When it comes to choosing the best crossbow for hunting, there are plenty of things you need to think about ranging from arrow velocity to the weight of the unit. All of the models on this list carry their own pros and cons and perform incredibly well when put up to specific tasks. In order to make sure you're buying the best crossbow for hunting, consider your personal style and think about what it is that you expect from your weapons.
Related Links:
https://en.wikipedia.org/wiki/Crossbow /By Wikipedia
https://en.wikipedia.org/wiki/Hunting /By Wikipedia
https://en.wikipedia.org/wiki/Match_crossbow /By Wikipedia
https://en.wikipedia.org/wiki/Laws_on_crossbows /By Wikipedia
https://www.wikihow.com/Make-a-Crossbow /By Wikihow
https://www.wikihow.com/Make-a-Crossbow-Using-Pencils /By Wikihow
https://www.wikihow.com/Use-a-Modern-Crossbow /By Wikihow